Chicken Liver Paté With Port Wine and Pistachios
Prep 10 mins
Cook 20 mins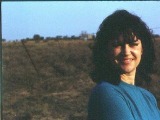 Very easy with a subtle taste of port! Of course at the back of that cupboard near the stove you really need to keep a selection of liquors for cooking and baking! I confess that, not realising just how tasty this spread would be, and that I might want to put the recipe on Zaar, I resorted to glugs and splashes. But I think the measurements are about right! If you don't have pistachios, crush the same amount of toasted hazelnuts, almonds or cashews. Prep time assumes the chicken livers are clean and does not need much prep.
Directions
Put the white wine, brandy and HALF the port (50 ml) in a small pot with the onion, garlic and thyme. This will be about 1 cup liquid.
Simmer until reduced to 1/3 cup or just over. (It can be hard to judge this, especially with the onion bits in it. Just tilt the pot, and take a guess!).
During that time, melt the butter -- be generous; the usual cream is not added to this recipe. You need enough butter so you have butter left in the pan when the livers are done.
Fry the cleaned chicken livers over fairly high heat in the butter, until they are just pink on the inside. Do not overcook -- cut a few open to see degree of done-ness. This will take about 10 minutes, and stir often.
Put the chicken livers in a processor with ALL of the butter left in the pan, and then add the boiled-down liquor. If you used thyme sprigs like I did, you'll need to pick out the sprigs first.
Add the salt and pepper.
Whizz the livers. At this stage you'll need the extra port. Chuck it in, and whizz until you have a quite soft spread, too soft to use at this stage. (It will firm up in the fridge).
And this is where I am not sure of how much port I used extra! The 50 ml should be enough to make the liver spread reach an almost runny consistency, but if not, add more. Taste -- I used flaky sea salt and have no idea how much was needed.
When the liver spread is velvety smooth, scrape out into a bowl, and fork in the nuts. Cover, cool, and then leave in fridge to firm up.
The spread develops great flavour over the next day. Can be kept and used for up to a week.
Reviews
Most Helpful
Not enough people cook with chicken livers. They're inexpensive and delicious, full of nutrients and taste. The liquers truly make this recipe. The pistachios are a great addition as well though I prefer them dusted on the outside to preserve the smooth interior. Call this pate and serve it over the holidays to convert your friends to liver. Wonderful!
This is the first pate I have ever made and I could not have chosen a better recipe! I reduced it by half as I am the only one in the house who likes pate but today my mother came for a visit. We sat down with some wine, a loaf of bread and some cornichons and polished off 2/3rd of it. Absolutely delicious!<br/>Made in memory of Gideon.

Exquisite!