Chicken Laksa (Low Fat and Delicious)
KristinV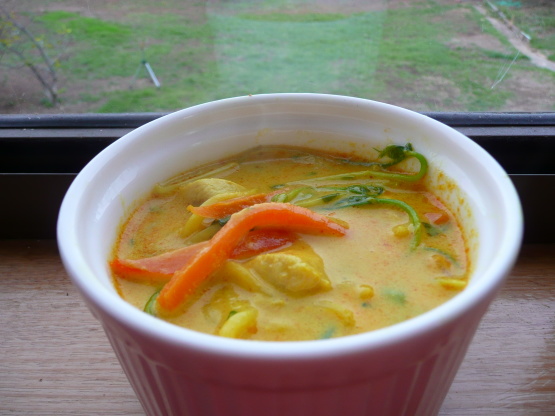 This recipe, given to me by a friend, has all the fantastic flavours of a creamy chicken laksa without the guilt. Its also super easy to make!
In a large frypan sauté chicken, garlic and ginger together for 4 minutes.
Toss in carrots and capsicum and cook another 2 minutes.
Place all other ingredients except milk and cornflour in the pan and mix well.
In a separate container, mix milk and cornflour well and then add to pan.
Simmer for 5 minutes and serve.