2Bleu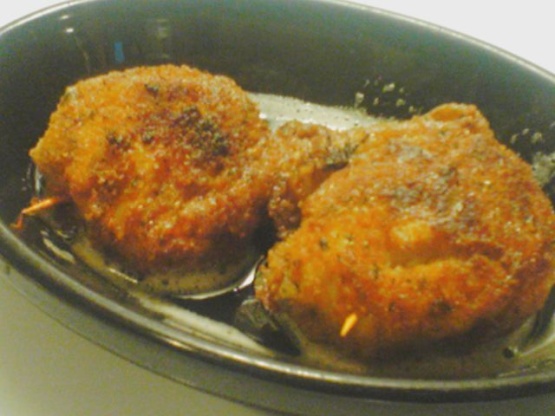 A very tender and succulent chicken dish. This recipe was suggested to me by my Russian friend. I modikfied and improvised and added some different spices than the original. It is delicious, and you should try it.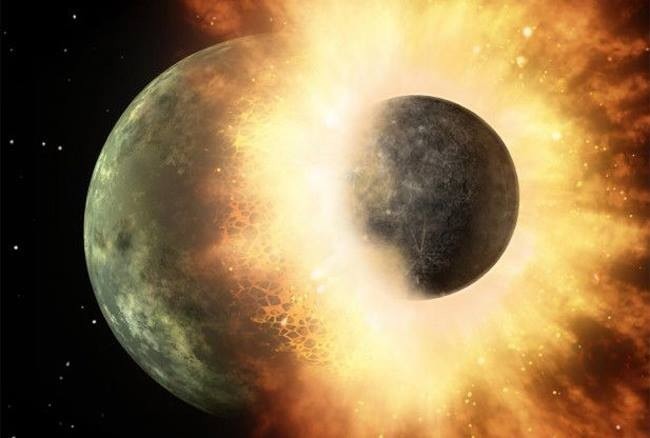 Top Review by 2Bleu
Although kiev is not a true Russian dish (It was made by an American chef to welcome Russian immigrants and create a more recognized Russian culture in NYC and thru out the U.S.) It is by far a wonderful recipe with many variations. I have my own that I get raves on all the time but which is made with soy sauce and uses no bread crumbs (only flour), and I wanted to try one as authentic to the original as I could find, so I chose yours. First off, I liked your instructions, very thorough. I liked using dill and black pepper, which is different and unique in lieu of salt/pepper. I left the lemons out, in keeping with the traditional Kiev, although I think it would be good non-the-less. When I went to fry them, I used half veg oil and half olive oil, then put the remaining seasoned butter in the pan as well. I cooked them over med/med high heat. after 10 minutes, they were nicely browned on both sides, but were not done in the middle, so I put them into a covered casserole dish in a 350F oven with the juices for 15 minutes and they came out perfectly done. The flavor was good, and the chicken moist. It did need salt though, and was very high in calories, and along with the extra cooking time, is why I gave it 4 stars. I also made mini Kiev's with the tenderloins of the breast meat for little appetizers (photo). thank you for sharing this one Uncle Bill, it was a pleasure to make. -Bird-
Remove all fat from chicken and discard.
If chicken breasts are in one piece, split them into two pieces.
Place each chicken breast in a large zip-loc bag that has been sprayed with a vegetable oil. Using a mallet, or a small frying pan, carefully pound the chicken until about 1/8 inch thickness. The oil helps the chicken to slide while pounding.
DO NOT POUND TOO HARD SO THE CHICKEN BREAKS UP.
Place on a dish, cover and set prepared chicken breasts aside.
In a small mixing bowl, mix together butter, black pepper, granulated garlic powder and mix to combine well.
Form butter into a 2" x 3" rectangular shape on a 6 inch square piece of aluminum foil; thickness should be about 1/4".
Place in freezer compartment of refrigerator for about 1/2 hour until butter mixture hardens.
Cut butter into 6 equal pieces (1/2" x 3").
Place one piece of butter at the front of each prepared chicken breast.
Fold in edges just to catch the edges of the butter on each side, then roll the chciken breast to encase the butter completely.
This is necessary so that the butter does not run out while deep-frying.
Secure chicken rolls with skewers or toothpicks.
In a bowl, beat eggs with water.
In a separate mixing bowl, mix together black pepper, garlic powder, dill weed and flour.
In another separate bowl, measure the bread crumbs.
Completely coat each rolled chicken into the flour mixture.
Dip flour coated chicken into the egg mixture.
Now roll and coat the chicken in the bread crumbs mixture.
Place chicken in a shallow dish and chill for about 30 minutes in the refrigerator.
In a medium size frying pan, add vegetable oil and heat to medium-high heat.
Carefully place the chicken rolls into the oil and cook for 5 minutes on each side or until chicken is done and golden brown.
To test for doneness, cut into 1 rolled chicken to make sure no pink is showing.
Serve immediately, garnished with lemon twists and parsley.