Brenda.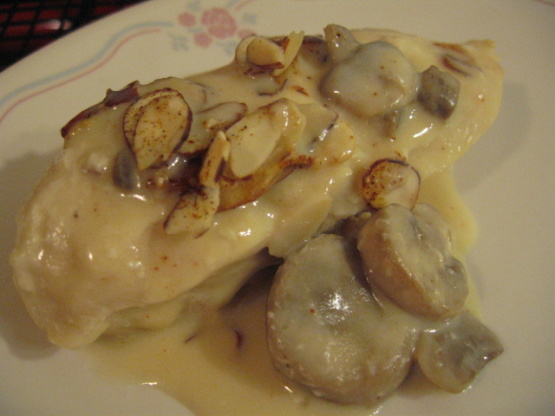 This recipe comes from my Mother-in-Law. I love the flavor of the sauce.
Place chicken in caserole dish.
Put sliced mushrooms over chicken.
To make sauce: Mix soup, sour cream, sherry, salt and pepper in a bowl until smooth.
Pour souce over the chicken and mushrooms.
Sprinkle the top with the almonds and paprika.
Bake uncovered at 325 degrees for 1 1/2 hours or until done.