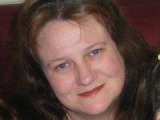 my nan in law made this last time we went to visit.. oh it was so yummy .. she made a huge batch an it was to feed around 20 people and everyone loved it.. not one person didnt eat it and everyone was disappointed they couldnt have more
Directions
place chicken in a baking dish.
mix plum sauce with soy sauce (soy sauce is to taste so keep checking to see how you like it).
add sauce to cover the chicken
put in the oven and cook until chicken is cooked (around 40 - 50 minutes)
serve with rice or as my nan did warm vegies and potatoes.
Most Helpful
Awesome! Easy to put together and throw in the oven! My kids loved it and me and Hubby loved too!