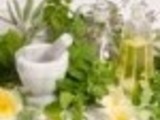 This great recipe is from my good friend Lorraine. Lovely served with Rice Pilaf and green beans or asparagus. Your guests will be impressed with this one.
Directions
Make sauce by combining green onions, mayonnaise, lemon juice, garlic cloves and tarragon. Set aside.
Brush one sheet of phyllo with butter.
Place one chicken breast in one corner.
Spoon on the sauce.
Top with slice of cheese.
Roll over the phyllo sheet placing the fold inside.
Brush with melted butter.
Sprinkle with parmesan cheese.
Bake for 1 hour in a preheated 350°F oven.
Tip: Notes Remove phyllo from freezer night before. When ready to prepare, take out 6 sheets and return package of phyllo to freezer. Place you phyllo between damp sheets of paper towels. Cover with tea towel to keep them damp, otherwise they will dry up and become brittle.
Reviews
Most Helpful
The chicken in this 5 star recipe turned out very moist and very flavorful!! Definitely a winning recipe, thanks for sharing Sage!!

mmmmmm. This was great! I made it lower cal by using non-fat mayo, and cooking spray instead of butter for the phyllo. I also only had mozz cheese on hand, worked out well. I served this with Weight Watchers Barley With Butternut Squash, Apples and Onions on the side. Thanks for this elegant and tasty dish!

wonderful presentation. i had fun making it. i cut the recipe down to make just 2 servings, and used multiple sheets (4???) of dough to wrap each bundle. i didn't butter each sheet, just the top of the finished package and it seemed to work fine. the chicken turned out juicy and moist, always difficult with chicken breasts. this seemed a little "light" on seasoning to me and needed a mite of salt, but hubby and i are used to highly seasoned foods. if you are fond of subtile, mild flavors then this dish would probably be 5 star to you. when i make it again, i'll double the seasonings to better suit our family.