Chicken in Muscadet Sauce With Artichokes
This recipe from Brittany has plenty of fine flavor. It uses a standard 75cl bottle of Muscadet wine. You could use another dry white (tangy) wine. Prepare 1 cup of white sauce in advance, or use prepared white sauce. The cooked cauliflower should be in large florets, and the artichoke heart bottoms whole.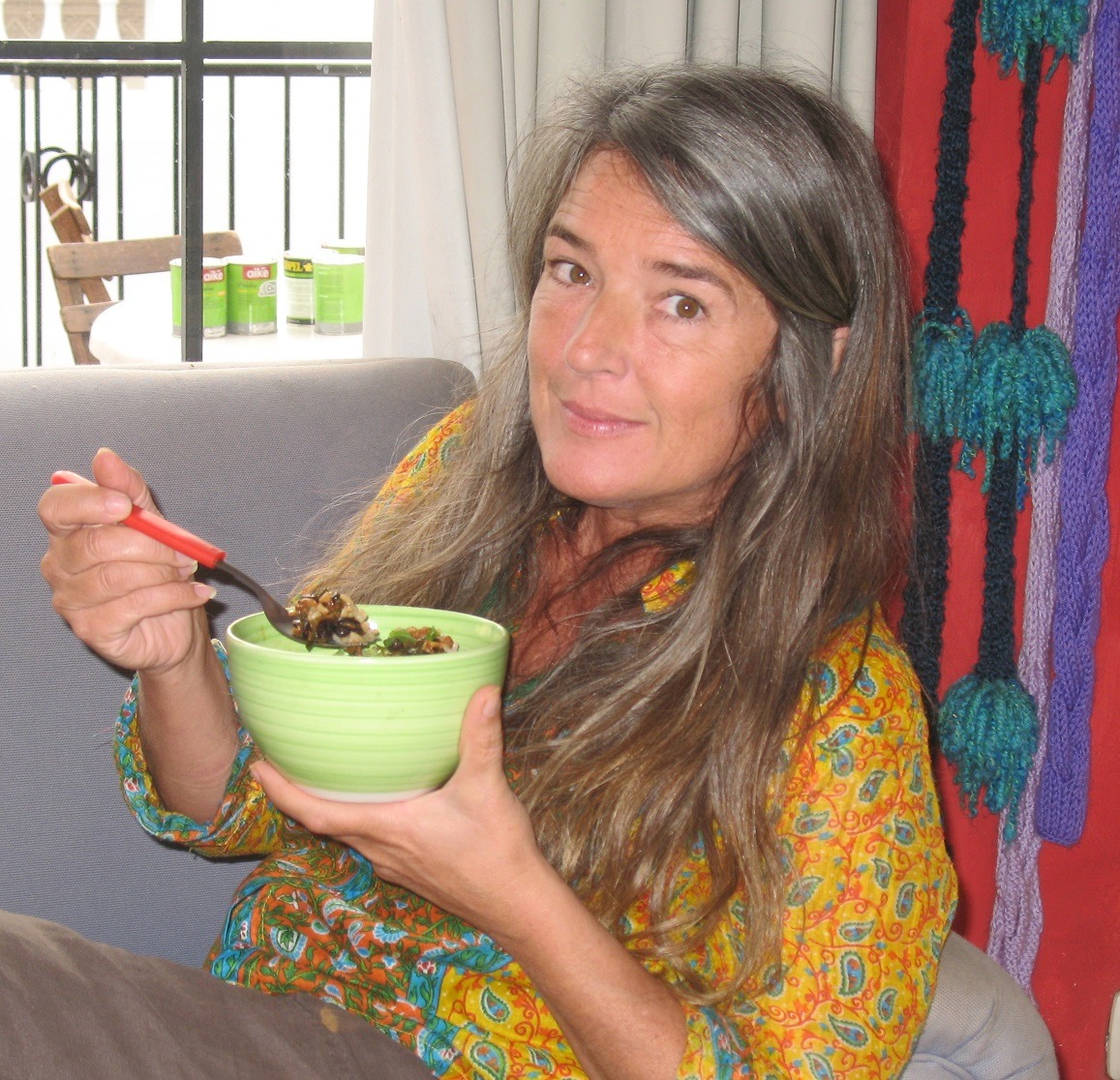 Top Review by MsPia
Fabulous! I used bacon and it didn't make the dish to salty, but I was careful with the salt. I was lazy so instead of chopping onions I used pearl onions. Didn't have creme fraiche so I used sour cream. For the white sauce I followed Evelyn's Recipe#62371 . The sauce was fantastic, the chicken was juicy and my guest thought I was the best chef on earth. Needless to say I will be making this dish again. Thank you Mme Melissa.
Put 1 tablespoon of oil and 1 tablespoon of butter in a heavy casserole pan. Melt it on a low flame. Place the chicken pieces in this with the fat bacon or salt pork that have been simmered 5 minutes in water. (The salt pork might be too salty. You want 1/4" matchstick sizes, or thick bacon.) Cook this until it's beginning to brown, then add the onions.
Brown this some more, then add 3/4 of the bottle of wine. Put aside the rest of the wine. Season, and add the bouquet garni. Bring to the boil, then lower the heat and put the lid on the casserole. Simmer about 40 minutes.
Now, prepare the white sauce, or finish a prepared white sauce. Remove the very soft leaves around the hearts of the artichokes using a small spoon, and whizz them in a food processor, or just chop them super-fine. Add this to the prepared white sauce to which you have added the rest of the bottle of wine. Whip this mixture with a wire whisk, add the nutmeg, and keep it hot.
When the chicken is cooked, after 1 hour or so, put the pieces on a large, deep platter. Arrange the artichoke hearts and cauliflower florets around the edge of the platter. Keep warm.
Reduce the liquid in the casserole by half. Add the white sauce. Blend in the creme fraiche or sour cream, without boiling it.
Pour this over the chicken and vegetables, sprinkle parsley and croutons over the top.
The chicken and vegetables shouldn't be swimming in sauce, but there should be enough sauce to keep everything moist.