Ambervim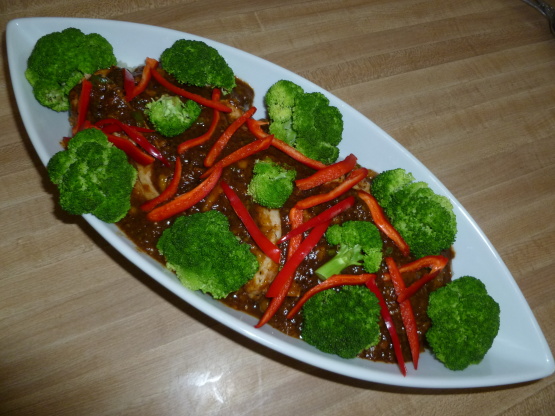 Mango is infused with spices and seeps deeply into the meat. There is plenty of sauce for the rice. If you add some broccoli florets on top you have a one dish meal. Cook the rice in coconut milk to compliment the sauce.
Fry all of the spices, except for half of the garlic, in a small amount of oil.
Drain the mangoes (if necessary) and puree them (or at least crush them a bit). You may want to add some sugar if using fresh mangoes which are not so ripe.
Put the mangoes in with the spices, add soy and Worcester sauce, and cook gently for 10 minutes.
Meanwhile, dice the chicken and fry until opaque, along with the rest of the garlic.
Drain off any excess oil.
Add to the mango sauce and simmer gently for 10-15 minutes.
Serve over rice with the yogurt as an accompaniment.