Chicken in Lemon Caper Butter

The first dish I ever served to guests and the response I got was so positive I've been making it ever since. Needless to say, it's a very simple recipe. One of the few chicken dishes I still make using bone-in, skin-on chicken parts. When feeding known garlic-lovers, I'll increase the garlic. I generally serve it with noodles. While I post the original amounts from the recipe below, I actually do not measure the butter & lemon juice when I make this, but rather use 1 lemon's worth lemon juice and approximately the same or just slightly more butter, so that the butter comes to about 2-3 Tbs I would guess.
Directions
Put the ingredients on the list from butter through capers in a skillet and bring to a boil over medium-high heat.
Arrange the chicken in the skillet and bring to a boil again.
Cover, lower heat and simmer about 30 minutes until the chicken is tender, turning several times. 4.
Most Helpful
Reading the reviews, I am a little annoyed at all the pickyness. This recipe needs exactly what is prescribed: chicken with skin and bone, and all that butter, and I promise you, it won't kill you! Thank you: I made the sauce as given, and we loved the butter. It was a lovely buttery sauce and really, subbing olive oil is just not the same thing. I tweaked one thing: I first roasted the chicken pieces in the oven with a smidgeon of BBQ sauce, so they would colour. Made the sauce exactly as set out, then added the half-roasted chicken pieces. Not sure why the 1/2 t paprika is in there, as that made nooo diff to the end result. One forgets how great real butter tastes in a dish!! The capers got somewhat lost in the overall taste. But no matter, this should be called "Lemon Butter Chicken"!!! I made white basmati rice to go with it, young carrots, and a large mixed salad. Thanks for the recipe!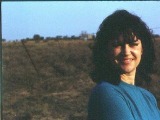 Taste easily 5 stars. However, directions are 3 stars. Aside from the butter, capers, and chicken there are no directions as what to do with lemon juice, mushrooms, garlic, and seasonings. I was surprised with so many reviews that this has not been addressed. I seasoned the breasts wtih salt, pepper, and paprika. I used fresh mushrooms so sauteed them first and removed from pan to saute chicken in butter, lemon, and capers. I used boneless, skinless, thighs so mine cooked in about 20 minutes. I added the cooked mushrooms at the last few minutes to heat up. Served over whole wheat linguine. The flavor really was delicious; I hope the chef revises the directions.

I made this using halibut instead of chicken and it was delicious! I will try chicken next time. I also used fresh mushrooms since I hate canned ones but left everything else the same. Thanks for the recipe! It will be added to my regulars. Directions are great, so simple.