Chicken in a Sleeping Bag
Prep 15 mins
Cook 15 mins

A super cute alternative to the pig-in-blanket, these easy sandwiches layer ham, cheese and chicken patties inside crescent-roll covers. You can use mustard or ketchup to draw eyes and a mouth on your campers or use make eyes with pickle relish pieces. Your kids will love them!!!!
2 (8 ounce) cans Pillsbury Refrigerated Crescent Dinner Rolls
8 ounces cooked ham, 8 slices
8 (3/4 ounce) cheese slices, your childs favorite
16 frozen breaded chicken patties (wing-shapes or dumstix, lightly thawed)
Directions
Heat oven to 375°F
Separate dough into 8 (4 x 7 1/2 inch) rectangles; firmly press perforations to seal.
For each sandwich, place 1 rectangle of dough on ungreased cookie sheet. Top with 1 slice of ham. Place cheese at one end of ham slice. Place 2 chicken patties on cheese. Fold 2/3 of dough over chicken, leaving about 1 1/2 inches of chicken uncovered. Press sides of sandwich with fork to seal edges.
Bake at 375°F for 15 to 17 minutes or until crust is golden brown and chicken is hot.
Use ketchup or honey mustard to dot eyes on the sleeping campers.
Most Helpful
My five year old and I had a great time making these. My family all put in their votes, and while one loved them and the other didn't finish it averages out to an "okay" rating. Thanks for posting this creative and fun recipe!
Very clever and easy to put together. I used one chicken tender as it was a little larger and some ham from our Christmas dinner. I thawed the chicken as you said and baked it 20 minutes. They turned out really nice. I didn't read about the ketchup or mustard dots for eyes until they were all eaten.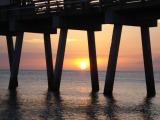 My family loved it! Kids ages 6-22 and hubby, too. Fun idea.