Derf2440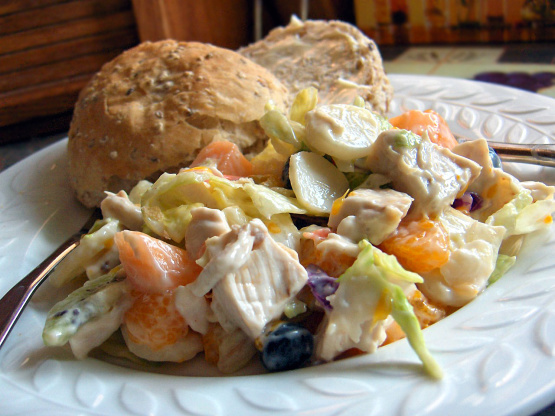 A hearty salad or a light meal

very good chicken salad, I had no grapes in so used what i had, caneloupe, kiwe, a few blueberries and the mandarin orange slices, turned out great. I just made half a recipe for the two of us and served it as a whole meal with whole wheat bun. made a very nice summer meal. Next time I will make much less dressing, there was way too much for us. i will make it again, thanks for posting.
Combine first 4 ingredients in a large bowl.
Mix together mayo, lemon juice, and sugar.
Pour over chicken.
Toss with mixed salad greens.