Chicken Frittata - Southwestern
Marlene.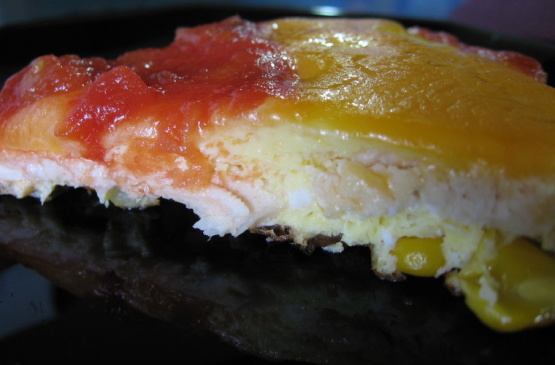 I think this came from a Pillsbury recipe, but quick & easy enough for me.
Melt butter in large skillet & sauté onions & corn over medium heat for 3-5 minutes.
Add thawed chicken to skillet and mix.
Spread evenly in bottom of skillet.
Beat eggs, milk & salt in medium bowl.
Pour egg mixture over chicken mixture.
Reduce heat to medium-low, cover & cook 8-10 minutes.
Cover frittata with cheese. Once melted, cut into wedges and serve with salsa.