Chef Dee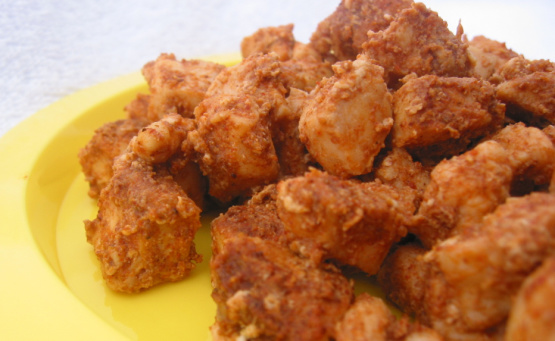 Shake the seasoning over chicken pieces before baking in preparation for your favourite Quesadillas recipe.

This is sooo good, and I am not sure why I didnt rate this before today! We had this weeks ago, and it was perfect. I had my chicken a little frozen as it suggested, and it helped immensely to cut it. I was a little worried about the chunks of chicken being too big, but it turned out great! Thanks for a great recipe Dee! I hope all is well with you!
Cut the chicken into small pieces, this goes quickly if the meat is half frozen.
Place the taco seasoning and cilantro into a plastic bag.
Place the chicken into the bag about 1 cup at a time, coating the meat with the seasoning.
Spray a 9x13 pan with cooking spray, then place the chicken pieces into the pan.
Bake uncovered for 10 min's, stir, then bake another 10 min's.
Serve in your favourite Quesadilla recipe.