Prep 10 mins
Cook 30 mins

Eat this chicken filled fried tortilla topped with salsa, sour cream and/or guacamole.
Directions
Place chicken in saucepan and add water.
Bring to boil, reduce heat and simmer about 20-25 minutes or until chicken is tender.
Cool and use fork to pull chicken apart into long, thin shreds.
In a bowl, stir together shredded chicken, cheese, chili peppers and cumin.
For each flauta, spoon in 1/4 cup of chicken mixture down center of tortilla.
Roll up tortilla tightly and secure with a toothpick.
In a skillet, heat about 1/4 cup of oil and fry 3-4 rolled up tortillas about 3-4 minutes, turning until crisp and golden brown.
Drain on paper towel.
Serve with favorite toppings, salsa, sour cream and guacamole.
Most Helpful
WOW....these were great! I followed the recipe and they were awesome!!! Thanks so much for sharing this wonderful recipe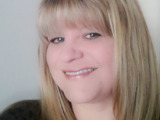 I make these alot ! I add in onion, and I don't use chedder cheese I use 1/2 cup pepper jack and 1/2 cup chihuha cheese and it comes out great
This recipe was very helpful in my Spanish class for our dia de los muertos festival. I deep fried them and served them with salsa and sour cream. Everyone loved them!