Derf2440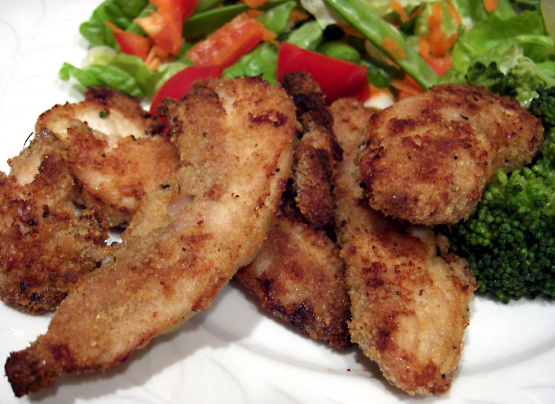 Tender delicious chicken dish. I used fresh breadcrumbs and got a nice buttery crispy coating. Thanks for posting.
Melt butter, set aside.
Combine the bread crumbs, salt, thyme, parmesan and basil in a ziploc bag.
Shake well.
Dip chicken strips in butter and shake in crumbs.
Place on a greased foil lined baking sheet.
Bake at 450 for 30 minutes, turning halfway through.