Chicken Fettuccini Alfredo
2Bleu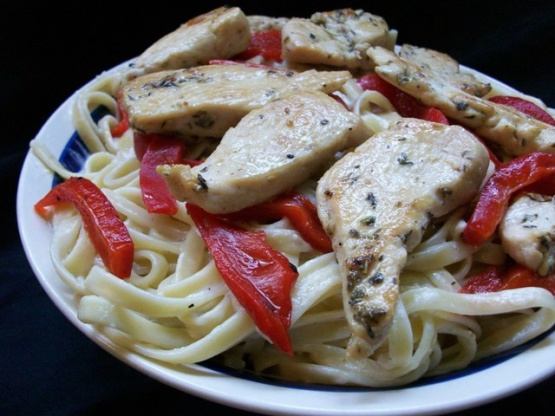 This is another great recipe I got out of a magazine called "Clean Eating". It is a great tasting low fat, low sugar dish. Both DH and I thought it was excellent!! (until we went out for dinner on Valentine's day and had the FULL FAT dish.) But, you still have a wonderful option to eat something that is lower in fat and sugar but still taste great. Hope you enjoy.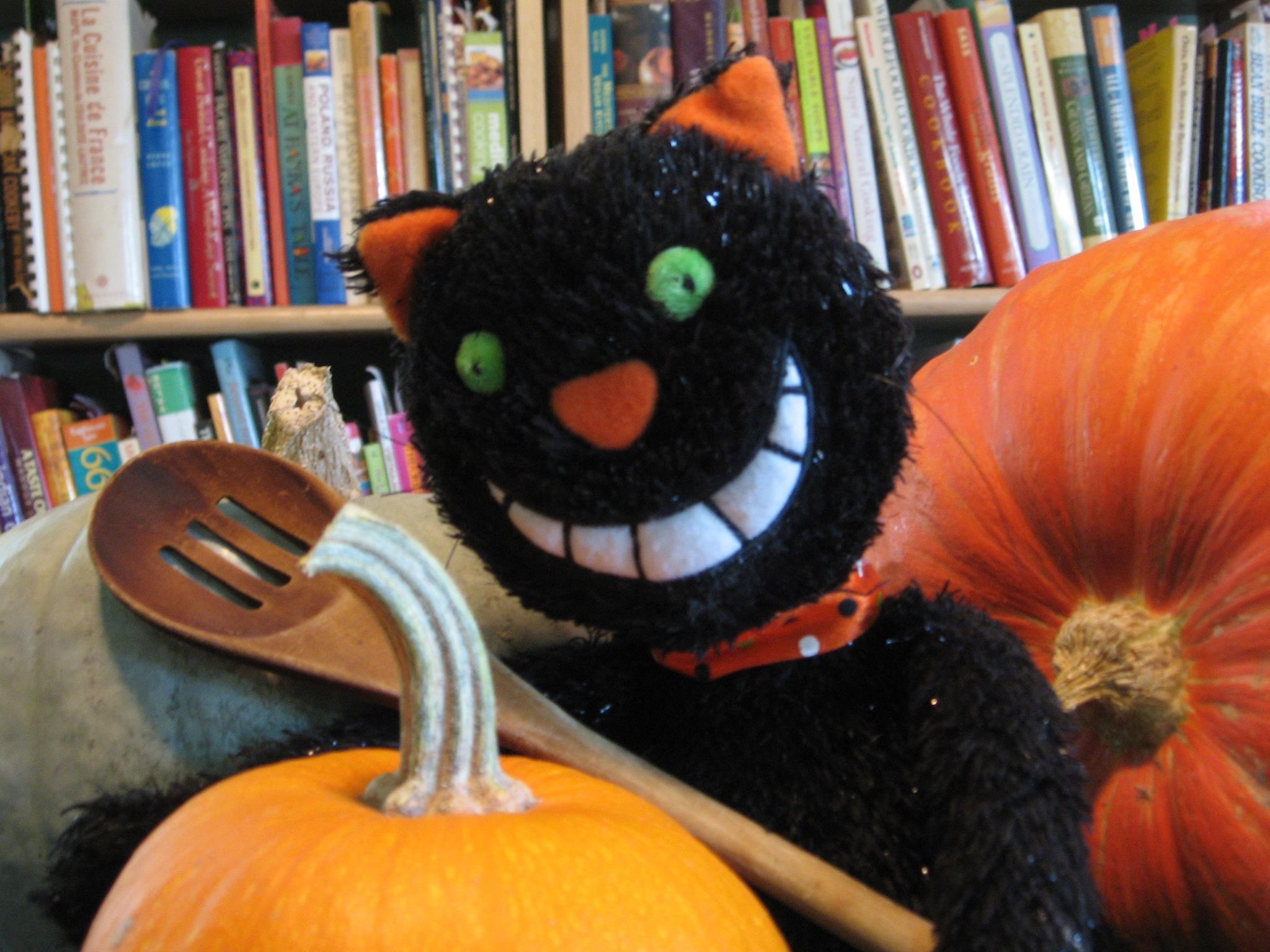 Great! This doesn't taste low fat...you get your creamy noodle fix with it. It is a bit bland though. I made it with campagnelle pasta. I added frozen peas to the boiling pasta when it ready to drain. I sauteed fresh sliced mushrooms with extra garlic in some olive oil and then tossed that with the pasta and peas. I also used jarred roasted red peppers but didn't really like them in it. I didn't use broccoli. I tossed the chicken with some Lawry's season salt. I thought it was strange that you don't have to heat up the cheese sauce but I guess it warms when you toss it with the hot pasta. My baby enjoyed feeding himself this. Made for kittencalskitchen.com tag game.
Preheat oven to 450 degrees. Roast red peppers cut side down for 20 minutes, until skin is blackened and peeling away.
Remove from oven and let cool.
When they can be handled, peel off skin and cut pepper into long strips.
Set aside. (I use roasted red pepper's in the jar).
In blender or food processor, puree' cottage cheese and chicken broth until no curds remain, approximately 2 minutes.
Stir in Parmesan cheese and minced garlic.
Season with salt and pepper.
Set aside.
Cook broccoli in microwave according to package directions.
Cook fettuccini according to package directions.
Save 1/2 cup of pasta water before draining.
Drain and return pasta to bowl.
Stir in cheese sauce, peppers and broccoli.
Thin out sauce with reserved pasta water if needed.
Place chicken strips on top of pasta and serve.