lazyme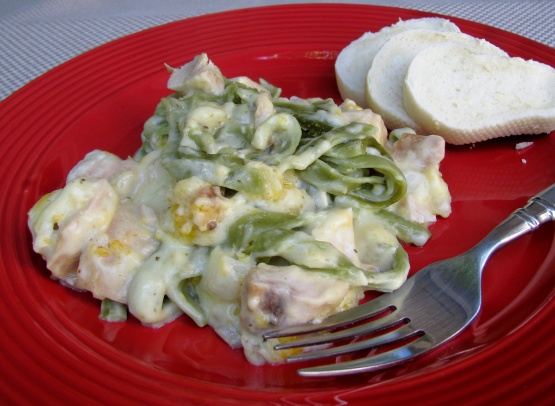 If memory recalls - this comes from the Company's Coming - Casseroles cookbook. A favorite of mine growing up, that I have finally been able to re-create gluten free! A great comfort food dinner!

Made for Alphabet Soup Tag game and followed the instructions except for adding some minced garlic with the onion and used leftover chicken. Very easy and delicious! Thank you.
Preheat oven to 350°F.
Combine soup, sour cream, onion, parsley, wine, salt and 1/2 of the cheese in a bowl.
Layer cooked noodles on the bottom of a greased casserole dish.
Layer cooked chicken on top of noodles.
Layer sauce on top of chicken.
Top with remaining cheese.
Bake, covered for 45 mins, and uncovered an additional 10 to brown the top.
Enjoy!