3 Reviews
Easy quick supper, thanks! We liked them a lot and I will make them again. I just made 4 and only had a half red sweet pepper to use with a red onion. Loved the hint of lemon. I layered them with the onion pepper mix first, then the chicken strips, then salsa and cheese, all inside, and wrapped. Thanks for posting.

This is the exact recipe I make and we love it so I have to give you 5 stars plus it saves me having to post it. I often make ahead of time and microwave it for 5 minutes; ...instant Fajitas! Thanks, Rita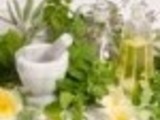 We love this type of lick' your fingers' meal, I had also made Mean Chefs Chipotle cream cheese sauce and poured a little over the fajitas before wrapping (as well as served over steamed rice) this gave them a nice 'kick' Very tasty, thanks for sharing.

Chicken Fajitas