Prep 15 mins
Cook 15 mins
A fun-meal. From Company's Coming Chicken cookbook. Can be made without peppers as well.
Directions
Heat oil in frying pan.
Add chicken.
Stir-fry until cooked.
Turn into bowl.
To same frying pan, add onion, green and red peppers and more oil if needed.
Saute until browned.
Spread on warm platter.
Return chicken to pan to heat.
Sprinkle with salt and pepper.
Drizzle with lemon juice.
Heat quickly.
Place over onion mixture.
To prepare for eating, lay 1 tortilla on plate.
Place some onion/pepper mixture down centre, then a few chicken strips on top.
Garnish with cheese, sour cream, or salsa or guacamole.
Roll.
Fold up and hold one end while you bite from the other end.
Reviews
Most Helpful
Easy quick supper, thanks! We liked them a lot and I will make them again. I just made 4 and only had a half red sweet pepper to use with a red onion. Loved the hint of lemon. I layered them with the onion pepper mix first, then the chicken strips, then salsa and cheese, all inside, and wrapped. Thanks for posting.

This is the exact recipe I make and we love it so I have to give you 5 stars plus it saves me having to post it. I often make ahead of time and microwave it for 5 minutes; ...instant Fajitas! Thanks, Rita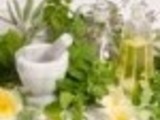 We love this type of lick' your fingers' meal, I had also made Mean Chefs Chipotle cream cheese sauce and poured a little over the fajitas before wrapping (as well as served over steamed rice) this gave them a nice 'kick' Very tasty, thanks for sharing.