Prep 30 mins
Cook 20 mins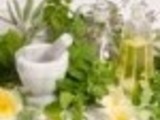 Mexican treat chez nous. You can change or add whatever you prefer in this easy to prepare recipe. Also wonderful served with Guacamole Our Way
Directions
Heat 1Tsp oil in skillet.
Sauté onion, garlic, green pepper until almost tender. Add seasonings and cook another 2 minutes. Set aside.
Cut chicken in narrow strips; sauté in remaining oil until cooked.
Add chicken broth cooked vegetables, tomato and 1/4 Cup salsa. Mix well.
Heat flour tortillas in microwave.
Spoon some chicken mixture on individual tortillas; add cheese and heat 2 minutes in microwave.
Serve with chopped avocado, sour cream and extra salsa.
Tip:.
Prepare one fajita at a time and serve piping hot.
Woderful served with Guacamole.
Most Helpful
Good but needs a few tweaks. DO NOT add the chicken broth. The fajita meat was soupy and had to be drained before serving. I worry that draining it may have drained off some flavor as it was a little bland. Next time I will add hot peppers and more seasoning.
Made a good dinner with cheese enchiladas. We always like fajitas. I added twice as much spices as the recipe called for. Served with sour cream and guacamole. Made for ZWT 5.

Me encanta! Querido by all who ate them. I made this using the Smoked and Spicy salsa from Recipe #372771, grilled the peppers and onion for more smokiness, and a taco shredded cheese mix. Garnished with cilanro and avocado slices. Thanks. Muchas gracias! Made for ZWT5