My hubby loves this soup that comes from the grocery store just down from where he used to work. I had no idea something so simple could be sooooo good. Package and can size may vary.
Directions
Saute onions in olive oil until translucent.
Shred chicken and place in crockpot.
Add onions, broth, half and half, tomatoes, corn and seasoning mix.
Stir well and cook on low heat for 2-4 hours.top bowls of soup with the cheese and tortilla strips to taste.
Reviews
Most Helpful
Very tasty soup and soooooo easy to pull together. I took the suggestion of another reviewer and used 2 packages of the fajita seasoning. That extra flavor helped. The sauteed onions are so tasty in this recipe. I will double the amount of onion next time. Also, next time I think I will use petite cut tomatoes. This is a very satisying soup that is simple to prepare. Thanks!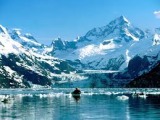 Super duper soup!! I did add 2 packets of fajita seasoning just for taste preference and one can of corn!! We loved it so much that I wish I had doubled it!

So, I put this in the crockpot and went to work thinking, better have a back up plan. Oh my goodness, the flavor and simplicity was unbelievable. Will be making this one again. Thanks!