nippaero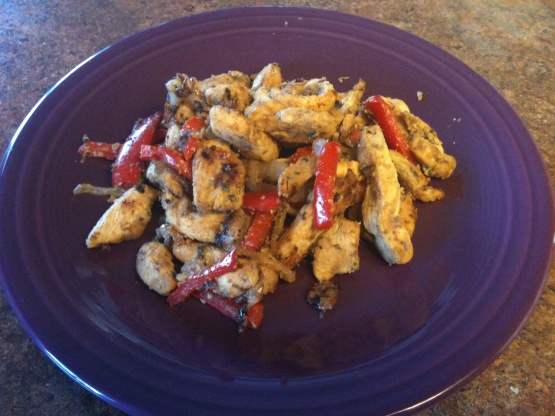 I have come up with my own marinade over the years.

I'm super picky about my fajita seasoning. To be honest, I've never found one that I liked until now. This was super easy and very yummy! I can't wait to make it again!
Cut Chicken into 1/2 inch strips.
Dissolve bullion into 1/4 cup water and mix ingredients together.
Place chick and marinade into a plastic bag or bowl and refrigerate for at least 1 hour.