The prep time is an est. This is also really good with fresh cilantro sprinkled on top of the cheese.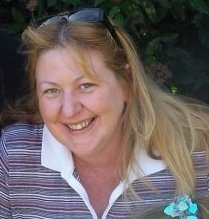 Top Review by Jubes
Reviewed for ZWT 7 - these were perfect. I loved that the sauce was home-made and made the recipe exactly as stated (but for using two gluten-free tortillas for my serve). The sauce was really tasty and I think it was what made this recipe so good. Photo also to be posted ( but please change the pic default back to French Tart's amazing photo )
1. In a small frying pan over the medium heat roast the jalapenos untill black splotches appear and set aside.
2. In a large sauce pan saute the onion in olive oil. Add garlic and saute. salt and pepper to taste. Add tomatoes and jalapenos and let cook on medium high heat untill tomatoes start to break apart.
3. Put tomato mixture in a food processor and puree. Put the puree back in the sauce pan.
4. Add chicken stock to tomatoes and let reduce to a thick sauce and then add cream.
5. Put your shredded chicken in a mixing bowl and mix about half the sauce in with the chicken. Divide the chicken between the number of tortillas your using. Brush both sides of the tortillas with olive oil. Place the tortillas in a large casserole dish and put the chicken in the middle of the tortillas folding the edges of the torillas over the chicken. Pour the rest of the sauce over the enchiladas and top with cheese.
5. Bake with foil at 400 F for 20 minutes and then remove foil and bake for another 5-10 minutes untill cheese begins to brown.