Chicken Enchilada Casserole
Prep 10 mins
Cook 30 mins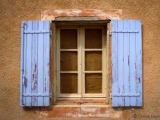 Found this on an Ortega website when looking for a way of using up leftover turkey. Great with both chicken and turkey.
Directions
Preheat oven to 350.
Grease 13x9x2 inch baking dish. Heat oil in large skillet Saute onion, stirring occasionally, until tender.
Remove from heat.
Stir in chicken, chiles and seasoning mix
Layer half of tortillas in prepared baking dish. Top with chicken mixture, beans and 1 cup cheese
Layer with remaining tortillas. Top with salsa and remaining cheese
Bake for 30 to 35 minutes or until heated through and cheese is melted
Most Helpful
I was looking for a gluten free Mexican casserole, and was skeptical. This was wonderful! It's easy to make this one gluten free, just by using certain brands. I was surprised at how much flavor it had. It's a keeper! We added black olives on top to make it even better.
Yum! This is a great recipe and is incredibly easy to make. I used a full 4oz. can of green chiles and used black beans instead of kidney beans. I also used hot salsa, so it was definitely spicy (which us texans like!) I served it was spanish rice and corn. Next time I will probably half the recipe because there's only 2 of us and it definitely made a lot. But we will enjoy the leftovers the next couple of nights! Thanks for sharing!
Very easy and tasty! I used black beans and omitted the onion. Served with sour cream, salsa and guacamole. Yum!