Prep 20 mins
Cook 20 mins

A neat way to recycle leftover chicken or turkey into something new. From the Mississippi Valley chapter of the United States Regional Cookbook, Culinary Arts Institute of Chicago, 1947.
Directions
Preheat oven to 300F and butter a casserole dish.
Melt butter in a double boiler; blend in flour, add milk and stock and cook until thick, stirring constantly.
Season with salt and paprika.
Pour over eggs, stirring constantly; add remaining ingredients and pour into prepared casserole.
Bake until a knife inserted in center comes out clean, about 20 minutes if the mixture is hot when placed in oven.
**Variation: Omit bell pepper, paprika and pimiento; add a 6-ounce can of mushrooms (drained), 2 tablespoons parsley and 1 tablespoons minced onion.
Most Helpful
This is a lifesaver recipe for leftover cooked chicken!! I recommend it heartily and will use it again and again, because it is very versatile and can be tweaked in many ways. It is not haute cuisine, but that is not what is expected here. This recipe turns leftover chicken into a highly economical dish: I now have leftovers of leftovers! I had more (leftover) diced roast chicken than specified -- about 2 1/4 cups. For the pimiento I used local sweet pickled piquante peppers. I used low-fat evaporated milk. I used less butter for the sauce, and also thought the flour might be too much, and used 4 tablespoons. Maybe I used more than 1/4 t paprika, because I loved the golden colour it gave to the sauce! Otherwise I used the recipe as it stands. Do not add the beaten egg to the just-made sauce, as the hot sauce will cook the eggs -- let the sauce cool down a little. A wire whisk ensures a smooth sauce with no lumps. As my photos show, I baked it in a bread-shaped-like dish (for 1 hour), but even in a flatter dish I do think it will take far more than 20 mins. to bake through -- about 45 mins. My casserole had a very nice soft texture. A little hot pepper sauce would add piquancy -- will try that next time, and also I forgot to add extra salt, which was needed!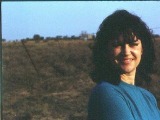 Yielded a quiche-like consistency, which I liked; however, the dish was really bland. I added extra salt before cooking and again to my plate. I also ended up adding some salsa con queso (which just happened to be open in my fridge) to try to jazz it up a little. I think I will just add cheese to the leftovers and wrap it in tortillas for breakfast burritos.