This is one to harden your arteries.
Directions
Divide the chicken into serving pieces and on the base of a shallow greased oven dish.
Blend all the other together except the parsley and pour over the chicken.
Place in a moderate oven until the sauce is lightly browned about 20 minutes.
Served garnished with parsley and bananas cooked in butter.
Most Helpful
ok instead of using whole chickens i grilled some chicken breasts then i added the sauce. my hubby liked it but my kids are funny about cooked banana. still i recon give it ago. i can not believe how rude some people can be.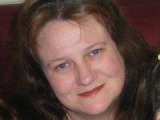 Who would use this recipe with an intor like this? Too much fat, cholesterol and sodium. Recipezaar, you really goofed on this entry.