Chicken Cutlets With Bacon, Rosemary and Lemon
Prep 10 mins
Cook 30 mins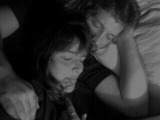 A family favorite and an always requested recipe.
Directions
Fry bacon in a large skillet over med-high heat til crisp, about 5 minutes. Transfer with slotted spoon to plate lined with paper towels. Spoon off all but 2 tablespoons bacon fat.
Meanwhile, place flour in shallow dish. Season chicken with salt and pepper, dredge in flour, shake off excess.
Add butter to reserved bacon fat in skillet and heat. Cook chicken until browned on both sides, about 4 minutes per side. Transfer chicken to plate, leaving fat in skillet. Cover chicken loosely with foil.
Reduce heat to medium and add garlic and rosemary. Cook about 2 minutes. Add broth and lemon juice, deglazing the pan using a wooden spoon. Simmer until slightly thickened (about 5 min).
Return chicken and bacon to pan and simmer, turning chicken once until sauce is thick and glossy, about 4 minutes.
Reviews
Most Helpful
I also had to thicken the sauce with some cornstarch. I didn't have any chicken broth, but the glaze from browning the chicken made it very flavorful. Thanks for posting a great recipe. Made for I Recommend.

Fantastic! I really enjoyed the hints of rosemary and garlic in the sauce, and who wouldn't love the taste of bacon?!! I did save the crispy bacon to top the chicken, instead of putting it in with the sauce. I also thickened the sauce up a tad bit by adding 1 T. corn starch. My family ate every bit of their chicken dinner and loved every minute. Thank you!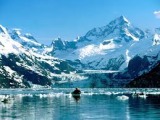 I absolutely loved this! So full of flavor. The only thing I did different was to add some cornstarch to the broth to thicken it up. Next time I may just add a little more lemon too. This is a great weeknight meal, but is certainly elegant and yummy enough to serve to guests! Thanks so much for this, I will absolutely be making it again soon.