Prep 20 mins
Cook 10 mins

This is a simple, quick and easy chicken dish that's great for weekday dinners.
Directions
Rinse chicken and pat dry.
Place pieces one at a time, skinned side down, between sheets of plastic wrap and pound with the flat side of a mallet until about 1/4 inch thick.
In a dish, mix flour, salt, pepper, and nutmeg.
Beat egg and water in a second dish.
Mix bread crumbs and cheese in a third dish.
Coat chicken with flour mixture, then egg, then crumb mixture.
Melt butter in oil in a wide frying pan over medium-high heat.
Add chicken, in batches.
Cook, turning after 2-3 minutes, until no longer pink when slashed (4-6 minutes total).
Transfer to a platter and keep warm.
Add wine to pan, boil over high heat until slightly reduced, stirring to scrape browned bits free.
Pour over chicken.
Pass lemon wedges to squeeze over meat.
Most Helpful
The flour/egg/bread crumb process made the chicken have a great crust and flavor. I used chicken broth instead of the wine for the sauce and added a tsp of cornstarch to thicken it. My whole family loved this recipe - I will put it in my keeper file!

This was excellent! The wine gave it such a great flavor! Two thumbs up for this one!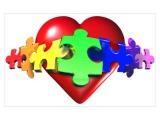 This was a great recipe, and just what Jude said, quick and easy for a week day dinner. I made no changes to the recipe, and although I normally do this type of crumbed food in the oven, the lovely cheesey crumbs stayed on just fine. It's not overly saucy, but the wine sauce at the end just helps to make it juicy. Make sure to serve the lemon wedges-they go so well.