Prep 20 mins
Cook 20 mins
The original of this recipe came from Taste of Home Best Ever Chicken Cookbook 2009. Although I make this recipe as appetizers, they can also be eaten as a meal as well! Preparation time does not include 2 hours of chilling time.
Directions
In a saucepan over medium heat, melt butter; add flour, ground mustard, and lemon pepper, stirring until smooth.
Gradually add milk; bring to a boil, cooking and stirring for 2 minutes before removing from heat.
Add cooked chicken, green pepper, parsley, onion, lemon juice, paprika, and cayenne pepper, mixing well. Rerigerate at least 2 hours.
When ready to make, place bread crumbs in a shallow dish.
In another dish, beat egg and water together.
Shape chicken mixture into six 4"x1" logs, rolling each log into bread crumbs, into egg mixture, then again into bread crumbs.
Heat oil in deep fryer or electric skillet to 350 degrees Fahrenheit.
Drop logs, several at a time, into hot oil.
Fry for 1 or 2 minutes on each side or until golden brown.
Drain on paper towels.
Serve as soon as possible.
Reviews
Most Helpful
Chicken croquettes are a favorite of mine since childhood that I still make to this day (that's a lot of days, lol). I have my own recipe handed down from my mother, but love trying new recipes for it and this recipe blew me AND DH away! I only made subtle changes. 5 Tbsp flour instead of 3 (I knew it would need to be extra thick sauce). Corn (leftover) in lieu of the bell pepper, and more onion (about 1/4 cup). These croquettes are extremely delicate so you need to have gentle hands when breading them. I chose to flatten the logs (almost like patties) and just saute them in about 1/4 cup of vegetable oil. Sprinkled with sea salt right out of the fryer, we loved the double crunchy outside and the creamy bechamel inside. Served with mashed potatoes, this was a great meal. Next time I will serve with chicken gravy on the side. YUM!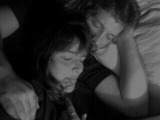 super easy wonderful recipe. Used some dry cooked tenderloins, and topped up to the "2 cups" with the last of my Greek Roasted Vegetable Risoni (Orzo). I made the white sauce as stated, but it didnt harden enough, so (hint here) I rolled it in baking paper and put it in the freezer for an hour. worked a charm. Used one roll for dinner, froze the other. I didnt have dried bread crumbs, so I used cornflakes, and they worked very well! you have to fry a little slower, as they have a tndency to burn quicker. these were so crisp they exploded when you cut them!!! served with home made chilli sauce and sour cream and chips. I love croquettes, (dutch background) these are the best I have ever made! thanks Sydney! June 'o9 swap

This made for a lunch for myself. Though I omitted out the green peppers, made this as written otherwise. Had slight diffuculty rolling these at the beginning, though if you are patient, and careful it will become easier. Made for a great midday lunch for myself. Made for 1-2-3 hits.