Tisme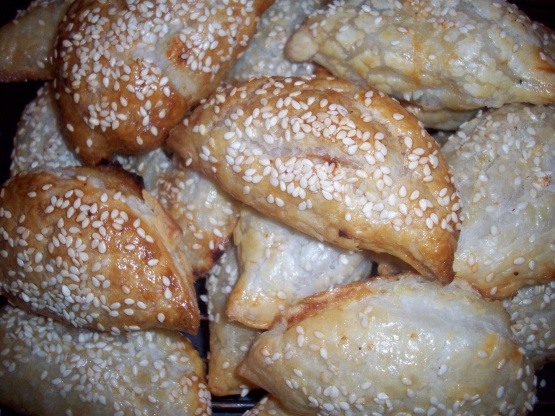 A great appetizer or party food, these freeze well and Go great with a Honey Lemon Sauce.
Combine chickem, corn, garlic, stock powder andspring onions, mix well.
Cut 4 8cm circles from each pastry sheet, brush edge of pastry with egg yolk.
Place tablespoonfuls of mixture on one half of circles, fold pastry over to meet edge, pinch edges together, brush with egg yolk and sprinklewith sesame seeds.
Place on greased oven trays, bake at 200.C for 8 mins, reduce heat to 180.C and cook for a further 5 mins until golden.