Chicken Corn Chowder - Quick
PaulaG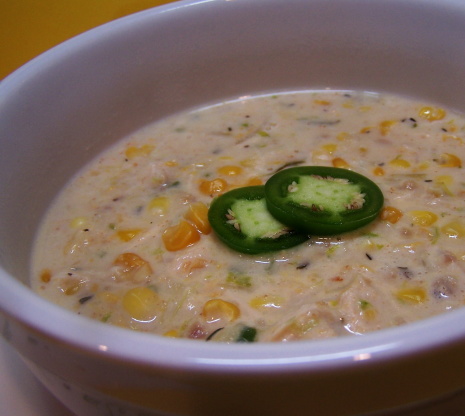 Great on a cold night after Christmas shopping, and quick too! (Cooking light)

Tasty, quick and easy. 3 wonderful words when you haven't got a lot of time. I didnt have any peppers so used a shake of chili flakes. The added cream style corn gives this soup a nice creamy texture and smooth flavour. Delicious!
Melt butter in a large Dutch oven over medium heat.
Add onion, celery and jalapeno, cook for 3 minutes or until tender, stirring frequently.
Add flour, cook 1 minute, stirring constantly.
Stir in milk and remaining ingredients.
Bring to boil, cook until thick, about 5 minutes.