While working on Water Island in the Caribbean this was served at the hotel Called Sugar Bird Beach And Tennis Club on a regular basis.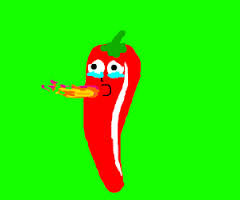 Wonderful recipe!! I love the beauty of the pinwheels served on the plate and the thyme really made this Chicken Cordon Bleu taste fabulous!!! I did cook these longer than 20 minutes, more like about 40 or 50 minutes to get to an internal temp. of 180 degrees F. The chicken was really moist and delicious wrapped with all the cheese and ham!! I kept with the French theme and served this with recipe#342141 and the meal was simply delicious!!! Thanks for this great recipe!!!
Preheat oven to 350. Lightly grease pan. Lay chicken between two pieces of plastic wrap. Using the flat side of a meat mallet gently pound the chicken to one quarter inch thickness (take care not to pound too hard because the meat may tear or create holes).
Lay two slices of cheese on each breast followed by two slices of ham and two more slices of cheese, leaving a half inch margin on all sides to help seal the roll. Tuck in the sides of the breasts and roll up tight like a jelly roll. Squeeze the log gently to seal. Also, you can insert toothpicks to hold together.
Season the flour with salt and pepper. Spread out on the wax paper or in a flat dish. Mix the bread crumbs with thyme, salt, pepper and olive oil. The oil will help the crust brown. Beat together the eggs and the water, the mixture should be semi-thin. Lightly dust the chicken with the flour, then dip in the egg mixture, and then gently coat in the bread crumbs.
Carefully transfer the rolls to a baking pan and bake for twenty minutes until browned and cooked through. Cut into pinwheels before serving.