Chicken Chow Mein With Noodles
CandyTX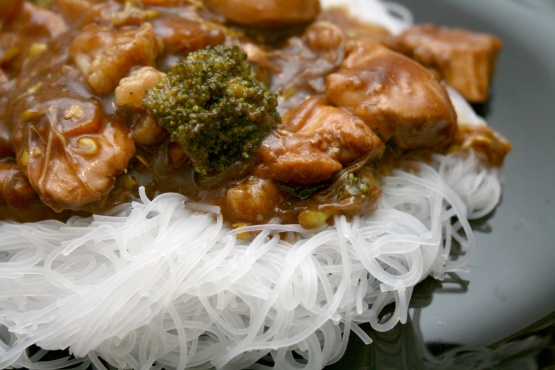 To my own recipe and have used same for years. A very tasty mix and enjoyed by those who have tried it.

I tried this and it was really good. I improvised, I didn't have bean sprouts, oyster sauce or ginger. I added mushrooms. Great recipe even if you don't have all the ingredients.
Peel and dice carrot, onion,cauliflower and broccoli.
Heat wok half filled with salted water, add vegetables and boil for ten minutes.
Drain vegetables and put to side.
Heat wok with 1 dessert spoon of oil, added chicken plus the sauces, garlic, ginger and half teaspoon of salt.
Cook chicken until tender then add vegetables to meat.
Add bean sprouts.
Cover with warm water and bring to boil.
When boiling have cornflour mixed with about quarter cup of water and stir into mixture.
Cook a minute more then serve with noodles.
Cook noodles as per instructions.