Prep 30 mins
Cook 10 mins

This is an amazing fix for Chinese. Chicken, vegetables, and noodles in a delicious garlicy sauce. (Flavored with the delicious All-Purpose stir-fry sauce!) Feel free to add some mushrooms or broccoli.
Directions
Prepare pasta according to package directions, for minimum time.
Heat oil in large wok over high heat.
Add chicken; stir-fry until no pink is visible, roughly four minutes. remove with slotted spoon.
Add garlic, ginger, onion, scallions, carrots, and celery; stir-fry until softened, roughly five minutes.
Add cabbage; stir-fry on to two minutes, or just until wilting begins.
Add back chicken, water chestnuts, noodles, and sauce; stir-fry until heated through.
*Note: I used All-purpose Stir-Fry Sauce(Number 87748) for this.
Most Helpful
You really would need a LARGE wok to complete this recipe. I made most of it in my 6 qt saucepan after using it to cook the spaghetti. I used La Choy Garlic Ginger stir fry sauce (2 12-oz. bottles) plus a little bit of water. The flavor was pretty good. I did get a couple of bites that had too much ginger, but I did not measure the ginger carefully or mince it small enough so that could be why. If I were to make this again I would use Recipe #87748 for the stir-fry sauce and would use Chinese noodles or rice noodles instead of spaghetti (only because my husband complains when I use Italian noodles in Asian dishes!).

I have made this twice now. Once with chicken and once with beef. For the beef, I bought a decent steak and sliced it as thin as I could get it. I stir fried the beef just until it was no longer pink. Both were delicious. Alicia liked the chicken and I liked the beef. I added a diced red bell pepper to the vegetable lineup. I also gave the cooked pasta a quick stir fry by adding a couple of handfuls to the wok at a time. It dried the pasta just slightly and gave it more of a chow mien consistency. Once your pasta is cooked and your vegetables are prepared, this recipe goes together quickly and easily. It would be a great one to prep when you have more time for cooking (weekends?) for a quick meal during the week. Just chop the veggies and cook the pasta and place it all in the fridge for the next day or a few days later. The recipe itself is so well written with the steps separated into an easy to read and follow format, that even beginner cooks can create this delicious and easy meal with no trouble. Thanks for a wonderful meal to add to my lineup of easy after work dinners.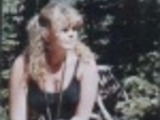 My family enjoys this often!