dicentra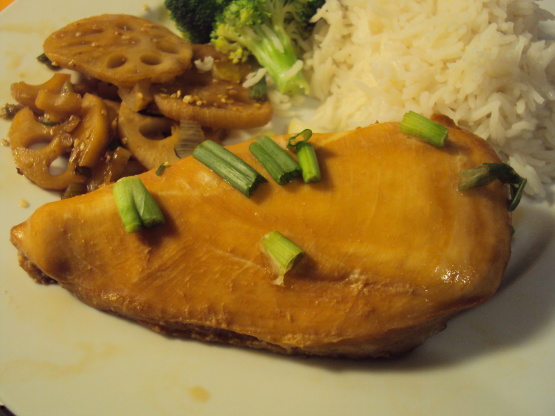 From 1001 Low Fat Recipes.

My "Boyz" loved this! I think I might try it covered, rather than broiled, to make it a little more saucy, but had a very good flavor! Thanks so much!
Combine sesame seeds, ginger, sugar and soy sauce.
Grill chicken over medium coals, or broil 6 inches from heat source, until cooked through, about 4 minutes per side. Baste with soy mixture frequently.
Garnish with green onions and serve over rice.