Prep 20 mins
Cook 45 mins

Another of Mom's dishes! So yummy!
Directions
Combine all ingredients mixing thoroughly.
Place in a casserole dish,cover with crushed potato chips and more almonds, if desired.
Bake at 400 for 45 minutes or until heated through.
Serves 8.
Most Helpful
Thanks for a great casserole recipe! I used cooked and cubed turkey breast meat instead of chicken, and I also used a box of prepared Uncle Ben's Wild Rice mix for the rice in the recipe. I also topped it with crushed ritz crackers like Smilin Jen did. It was totally delicious!! My thanks to your mom as well!!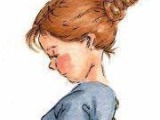 I've got this in the oven as I type. I tasted the mixture before rinsing out the bowl and I can't wait to try it hot! What a great taste for such an easy meal. I topped it with crushed Ritz crackers instead of potato chips. Thanks for sharing this recipe!
My daughter thinks this is the best dish around.....I've already made it 5 times for her in the last 6 or so weeks