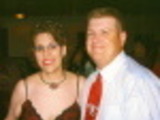 This recipe was from the local newspaper in Wichita Falls, Texas. Mom fixed it for Easter, Thanksgiving, and Xmas dinner every year...My mom was a great cook! Great replacement for traditional Turkey or Ham.
Directions
Boil chicken and debone, save broth.
Preheat oven to 325 degrees and grease 9x13 pan.
Mix stuffing, onion, and melted butter together in large bowl.
Layer some stuffing mixture into pan, then layer of chicken.
Mix 1 can of soup with a can of broth.
Pour over the layer of chicken.
Repeat layer of stuffing, and chicken.
Mix the other can of soup with 1 can of broth.
Pour over chicken.
Sprinkle a small amount of stuffing on top of dish.
Bake at 325 degrees for 45-1 hour.
Most Helpful
What a wonderful tasting casserole and so easy to make too! I used 4 bone-in chicken breasts because we really like white meat. This is a wonderful and quick dish that I will be making over and over again.
Capncrunch, made this last night using left-over cubed Thanksgiving turkey; Yummmmmmy! I did add a beaten egg to the last soup mixture, cut the cassrole into squares and served with left-over gravy. Thanks for sharing this easy recipe.

I'm not a fan of cream of soup casseroles, but here's one that actually tastes good and is easy to make. It's not exactly healthy eating (look at that salt content), but there are worse foods out there. Like another reviewer noted, maybe some greenery (peas, broccoli, etc) would add color and nutrition. Regardless, the family liked it as is, and that's good enough for me--thanks, Capncrunch!