3 Reviews
This was really yummy! I loved the smooth mellow taste of the garlic cream, and the richness of the dish as a whole. I substituted cremini mushrooms for shitakes, and added some sliced zucchini from my garden. I also suted the chicken rather than grilling it, which I think was a mistake on my part and is not reflected in the stars I gave. We felt that the dish looked very white on the plate, and that grilling the chicken would have added some color that would have made the dish as beautiful as it was yummy. We also thought that a small handfull of chopped herbs like thyme or oregano would have brightened the flavor and taken this from really good to outstanding. I will definitely make this again! Reviewed for PAC Fall '08.

This is so very rich! The garlic is not strong at all. I did use the oil the garlic was used to cook in for sauteing the onions. The chicken I used leftover turkey my Rotisserie Turkey which I held off adding just to heat when I added the campanelle. The tomatoes I added with the onions, (directions don`t state when to add). I used 1/2 the amount of cream and used light cream. As for the Garlic cream I did strain the cream before blending with the garlic. Thanks.

We loved this! Made it with a combo of shrimps and scallops and absolutely adored the dish---sinfully rich even tho I used MUCH less heavy cream than called for in either the main dish or the garlic cream. Actually, I found that low fat sour cream, left for a while in a strainer to thicken, is a perfect sub for much of the cream. Having extra garlic cream is a wonderful bonus. Thanks, Katrina!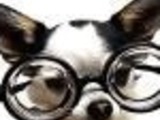 Chicken & Campanelle Pasta With Roasted Garlic Cream