JustJanS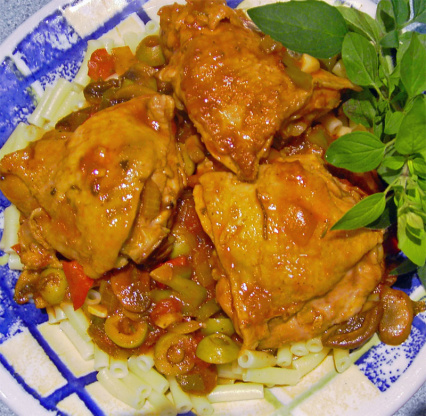 I needed an easy dish my children would eat, but sophisticated enough for adults.

I don't own a crockpot, so I just made this in a large pot on the stove top, cooking it on low for about 1 hour. At step 3, I sauted the mushrooms, and I added a 1/2 cup of chicken stock along with the marsala. I would have preferred red wine to marsala, as it had a slightly sweet sickly aftertaste. Otherwise, a good recipe.
Brown chicken in olive oil in nonstick pan.
Remove to crock pot.
In same pan sauté onions for five to ten minutes until softened and add garlic.
Place all ingredients in crock pot.
Place on automatic time adjust (2-4 hours high, four hours slow).
To thicken sauce if necessary remove cover off crockpot last 30 minutes.
Serve over spaghetti.