OINKEZE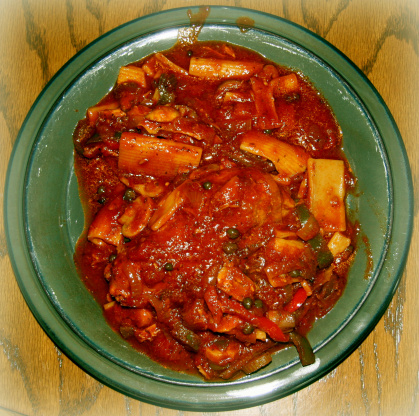 This is one of the best chicken cacciatore recipes I've ever tried. Goes great with garlic bread, rigatoni pasta and a nice red full bodied wine. Enjoy!
In a medium size pot, brown the chicken in the olive oil until browned on all sides.
Add the remaining ingredients except for the capers and simmer for about 1 hour.
Add the capers and cook slowly for an additional 10 minutes.
Serve over prepared pasta.