I like this recipe because it has the usual bruschetta toppings and is light and kind of tangy. You can serve it with a salad, but it is a healthy meal by itself. I get rave reviews whenever I serve it.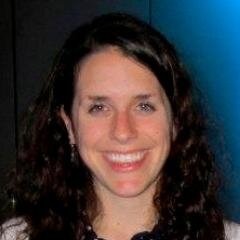 This was a great way to dress up chicken! I'm not a fan of garlic powder, so I just seasoned the chicken with salt and pepper and grilled it up on my cast iron grill pan. I also used squash in place of mushrooms..it was more of a warm zucchini/squash slaw than a bruschetta, but the flavors still worked very well. Thanks Lainey!
Preheat broiler.
Combine garlic powder, 1/4 t salt, and 1/8 t pepper in a small bowl; sprinkle chicken with garlic powder mixture. Place the chicken on a broiler pan coated with cooking spray, and broil for 6 minutes on each side or until chicken is done. Remove the chicken from pan, and keep warm.
Heat olive oil in a large nonstick skillet over medium high heat. Add 1/4 t salt, mushrooms, zucchini and minced garlic; saute 2 minutes. Add 1/8 t pepper, tomato, onion, basil and vinegar, saute 3 minutes.
Serve the vegetable mixture over the chicken; sprinkle with cheese.
Serving size: 1 chicken breast half, 1/2 cup vegetables and 1 T cheese.