Chicken, Broccoli and Wild Rice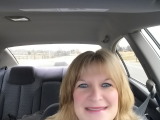 This is delicious. One would never know this is crockpot style---it is very creamy and yummy!!!!! Your meal is practically done when work day ends. I encourage anyone to try---if you like all the ingredients, it will be a favorite at your house. It is at my house. :)
Directions
In a 3 1/2 quart (or larger) slow cooker, combine all the ingredients; mix well.
Cover and cook on low setting for 6 to 10 hours.
Most Helpful
I found that when I made this, the rice completely turned to mush. I really wanted to like this, but I wasn't that crazy about it. Maybe cooking it for less time would do the trick, but I got smooshy, unappetizing rice after 6 hours and we tossed out the leftovers.

This is a GREAT recipe... I doubled the recipe and made it for a company Christmas potluck, and it was a HUGE hit. Cooked it on high for about 4 hours, and it smelled wonderful all morning long. Everyone commented on how good this tasted. What I really liked about this was the simplicity- a one-pot meal that honestly cooks itself. Other than the preperation, no muss, no fuss. When I doubled the reciope, I substituted a half cup of sour cream for about a half cup of the water- I was thinking that any more would have been too soupy, but now I think I could have increased the sour cream even a little more, because it did add a nice creaminess and flavor. Other than that, I would not change a thing. This was the first RecipeZaar recipe that I have ever tried, and everyone commented on how good it was. Thank you soooo much!

I made this dish for company, and it was a hit. I thought it looked a little dry so added 8-10 ounces of sour cream which made it nice and creamy. Delicious and easy.