Chicken, Broccoli and Biscuit Casserole
Lisa-Lee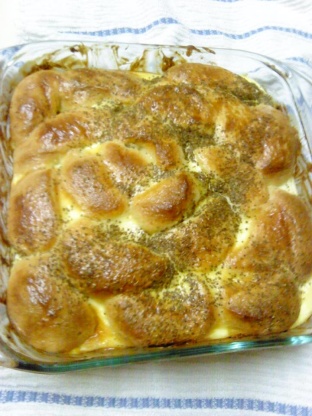 This is the first recipe that I ever found on the internet. Probably found it approx. 8 years ago. My family loves it. Great one dish meal and serious comfort food. For more than 4 servings, I double entire recipe and bake in 9x13.
Combine all ingredients except biscuits and topping in an 1 ½ quart casserole.
Mix well.
Bake at 375 for 20-25 minutes or until hot and bubbly.
Cut biscuits into halves and arrange in casserole.
Mix sour cream, egg, celery seed and salt to make topping; sprinkle over casserole.
Return to oven and contine baking 25-30 minutes or until golden brown.