Chicken Broccoli Alfredo Soup
Here's a scrumptious soup served at Dairy Keen (three-time "Best of State" winner) of Heber City, Utah. This is a recipe I've not had long, but have made over and over and OVER again. It is that good!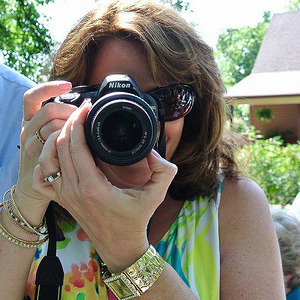 When I ran across this recipe, I thought it sounded like something my family would love. Being on a "lower fat" diet, there was no way I could make it as written though. I was really pleased with how well the recipe modified to meet my dietary needs. It was still rich and delicious, and everyone loved it. Here is my lightened up version: http://www.food.com/recipe/light-chicken-broccoli-alfredo-soup-lower-fat-393857 Served with http://www.food.com/recipe/italian-herb-parmesan-bread-bread-machine-abm-346173
In a heavy stockpot over medium heat, sauté onion and garlic in butter for 2-3 minutes; add flour and cook, stirring, for another 2-3 minutes until bubbly; gradually whisk in chicken broth and half & half; cook, stirring frequently, until thickened.
Meanwhile, in a separate pan, add water to broccoli and bring just to boiling (the broccoli should be only partially cooked and not soft) then remove from heat; do not drain cooking water from broccoli.
Add parmesan cheese to soup-base in stockpot; cook over low heat, stirring, just until cheese is melted; add cooked broccoli along with its cooking water, chicken, seasonings, and bow tie pasta to the stockpot; heat through.
NOTES: 6 ounces bow tie pasta equals 2 1/4 cups before cooking and 3 cups diced chicken breast equals 1 ½ pounds before cooking. Also, decrease the salt by half if you happen to substitute full-sodium chicken broth in this recipe.