Chicken Breasts Wrapped in Bacon
jahs_mom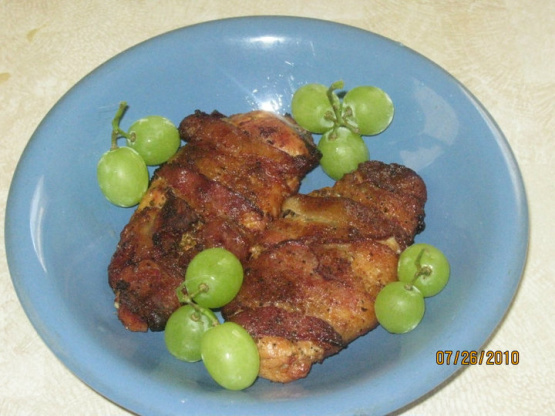 As part of a food project, my high school Spanish students cook an authentic meal for their parents. This is one of the more popular main dish choices.
Crush the garlic with the vinegar, cinnamon and clove.
Wash and dry the chicken breasts.
Rub them with the garlic, vinegar and spice mixture.
Wrap bacon around the chicken breasts and secure with a toothpick.
Place in a casserole dish and add sherry and pepper.
Bake at 350 for 15 minutes.
Turn breast over and cook until tender, basting with the sauce in pan.