Chicken Breasts With Feta and Tomato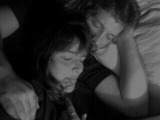 This is a great easy dish, and light too.
Directions
In food processor, process bread crumbs, 1 tbsp oregano, anise seeds and salt and pepper to taste. Blend until seeds are very fine. Coat chicken with mixture.
In a large skillet, heat 2 tsp oil over med-high heat. Add chicken. Cook, turning once till cooked through. about 8 minutes, then move to a plate and keep warm.
Add remaining oil, onion and garlic. Saute 1 minute, then add Ouzo. Raise heat to high and add tomatoes, olives and season with salt and pepper to taste. Cook til tomatoes are softened but still in shape, about 3 minutes.
Stir in remaingin oregano. Spoon sauce over 4 plates. Slice breasts on the bias and arrange them over the sauce. Sprinkle with feta and dill.
Reviews
Most Helpful
Excellent! The only thing we did different is instead of whole tomatoes, I added a 14 oz. can of diced tomatoes (juice and all) to the sauce and some white wine instead of the ouzo. I then placed the browned chicken in a glass dish and poured the tomato sauce mixture over it, added some feta on top with a little fresh dill, covered it with foil and baked in a 350 oven for approximately 20 minutes. Yum! I served it with a size of orzo. This was so good!
5 Stars easy! Wow, what a dish! Tomatoes, chicken, feta, and olives made this dish a no brainer for me to try. The chicken breasts were so moist and the coating was perfect. I used sourdough bread crumbs and about 1 1/2 tsp of dried oregano which worked great for it. I had just run out of white wine the other day so I ended up using chicken broth in the tomato/olive salad and it worked well. I also cut the amount of chicken in half while leaving the salad amount the same which I highly recommend doing because 2 of us finished it off easily. Loved this. So pretty and light. I will definitely make this more often as tomatoes come into season. Made this for PHOTO TAG Spring 2008. Thank you VERY much 2Bleu!