Chicken Breasts Stuffed With Artichokes Lemon and Goats Cheese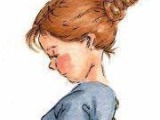 It's hard to believe that this delicious chicken with it's rich filling is indeed low in fat and calories! Only 234 calories!
Directions
Preheat oven to 190*C/375*F .
Combine the first six ingredients, mixing well. Set aside.
Place each chicken breast half between 2 sheets of heavy duty plastic wrap and pound to ¼ inch thickness using the side of a rolling pin, being careful not to tear the meat.
Top each breast half with 2 TBS of the cheese mixture; roll up jelly roll fashion.
Tuck in the sides and secure each with a wooden pick.
Heat a large non-stick skillet coated with cooking spray over medium high heat.
Add the chicken to the pan, and cook for 3 minutes one each side or until browned.
Wrap handle of the pan with foil and bake for 15 minutes, or until chicken is done.