MsSally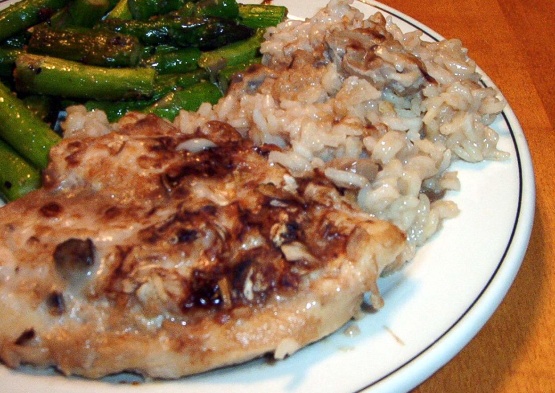 This is one my mom makes quite a bit, recipe comes from my grandma. The rice is the best part!

This used things I usually have on hand, was very easy and good. I will make it again.
Mix together soup and milk, reserve 1/2 cup.
Stir together soup mixture, rice, 1/2 package onion soup mix, and mushroom pieces.
Pour into baking dish.
Lay chicken pieces on top.
Pour 1/2 cup reserved soup mixture over chicken, and sprinkle remaining 1/2 package soup mix over all.
Cover and bake at 350 for 1 hour. (NOTE: takes longer when using brown rice).
Uncover and bake additional 15-30 minutes (Stir rice when uncovering.).