Chicken Breasts in Sour Cream-Almond Sauce
Prep 15 mins
Cook 30 mins

We love this and the sauce is to die for...serve with rice or noodles.
Directions
Saute the chicken on both sides in butter, remove from the skillet. Add the onion and garlic, cook and stir for 2 to 3 minutes. Add tomato paste and flour to the skillet, stir until blended and smooth. Gradually add the chicken stock and sherry, cook and stir until smooth and slightly thickened. Return the chicken to the skillet. Add the almonds, dill, salt, and pepper.
Cover and simmer over low heat for 30 minutes on until tender. Arrange the chicken in a shallow baking dish. Stir the sour cream into the sauce and pour over the chicken. Sprinkle with grated cheese and brown under broiler.
Most Helpful
We loved this! I only used 2 chicken breasts, but decided to keep the sauce amount the same. I served it over whole grain egg noodles and it was delicious with the sauce. The only other change I made was to omit the gruyere cheese. I'm sure I would have loved it, but my DH doesn't eat cheese. The recipe is still delicious enough to put into my best-of-the-best file. Thank you!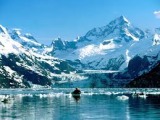 Restaurant quality sauce! Do not substitute for the gruyere...it puts this dish over the top!

This was delicious! The sauce stole the show. I will use this sauce on pasta as a side often, it tastes SO good, not too tomatoey (is that a word?), and not bland white sauce. It is tangy and very tasty! I made half again as much sauce as called for to have more for the egg noodles I was serving it with, and I added 1 teaspoon of sugar to the sauce, because I just thought it needed it. I was a little afraid the dill would be overpowering, but it was not. I seasoned the breasts before sautéing, and added more almonds to the sauce and some on top. (Love almonds!) It was ooohed and aaaahed at the table tonight. I will definitely make this again! Thanks, CaliforniaJan, for another keeper! ZWT9