Chicken Breasts in Mushroom Sauce
vrvrvr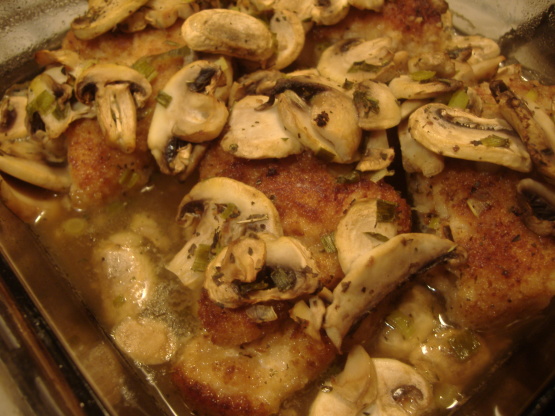 From "Cooking a la Heart"- Delicious Heart Healthy Recipes from the Mankato Heart Health Program, 1988.
Flatten chicken breasts.
Dip in milk, then in bread crumbs, coating well.
Roll up and arrange, seam down, in non-stick sprayed baking pan.
Cover and bake at 350 degrees for 25 minutes.
While chicken is baking, simmer the mushrooms and onions in wine and lemon juice.
Add thyme and marjoram.
Uncover chicken and spoon mushroom mixture over chicken.
Bake, uncovered, 10 to 15 minutes longer, or until chicken is tender and brown.